Reputation Management
Research is critical to the average consumer. Now more than ever. With access to resources which allows history checks of a company, the chances are no purchase will be considered without checking out reviews. We all know that not everything on the internet is true, can you afford the risk of negative press or a campaign out there purposefully out there to smear your business?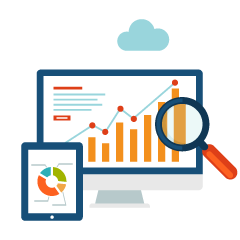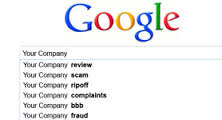 Shield your Reputation, Look after your Brand...!

To your everyday customer, research is critical. Buyers now a days have access to resources which means they hardly ever make a decision without checking reviews. We all know not everything on the internet is true, but when it comes to unfavourable reviews, blog posts, articles or even blatant smear campaigns, potential clients will often run the other direction.

Like it or not, anyone can tarnish your your reputation, imagine loosing 5% of your business. How would it affect you?
To Protect and Defend;
Some of us have already had the unfortunate experience where a bad review has tarnished your reputation, be it a marketing campaign out to get you or a single unhappy customer. monitoring, protecting and defending your reputation on-line is key. Is it too much to ask to be pro-active rather than re-active?
Below are the ways PPK Digital will effectively restore consumer confidence;
- Monitor the web for mentions of your company
- Identify where replies are in order
- Outline opportunities to collect feedback & provide mediation
These simple methods will enforce a huge impact on your business and to the people talking about it. In-turn this strategy will allow us to pinpoint an ideal time to collect reviews from customers speaking highly about your business. Now that's the position you would like to be in!

The Internet never forgets!
However effective, we understand that sometimes a simple case of prevention is not enough. For extreme cases, PPK Digital can design an aggressive tailor made campaign for the long term. Dependant on your business's exact needs, we will form a plan to fight negative sentiment in search engines and revealing more favourable content like reviews. With a well oiled formula, Our team of experts will ensure that efforts to sabotage your business are combated before they take traction.
If you suffer from bad press, are experiencing the negative impacts then feel free to get us in for a FREE consultation.
Top 3 tips to enhance your Digital Reputation...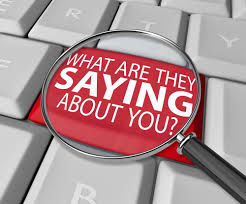 Presenting yourself well - Start off with a great profile, ensure you avoid poor spelling and grammar and remember to share things that are fun and productive. The last thing you want is a boring business

Reflect rather than react - Think before you click, consider the effects of the content to create. Ensure you are polite and the business is represented in a good light. This will ensure you are pro-active


Keeping things private - Modify your privacy settings on social media, this ensures your private life is not been reflected through your business, you'll be surprised at how many potential clients will turn your business away due to seen your co-workers private Facebook!